Fall Sports Post-Season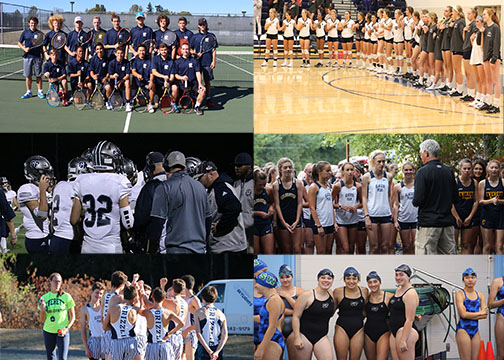 Hang on for a minute...we're trying to find some more stories you might like.
The football, volleyball, soccer, tennis and cross-country teams are getting ready for the "second half" of their seasons as all are advancing into the post-season. Always having top tier sports teams, since  2008-2009, fall sports have made the playoffs.  Many of the fall teams have placed in the top four in Wesco 3A and more recently 4A. As the 2017-2018 fall sports season comes closer to an end, playoffs and the state championship get close as well.
The varsity football team will finish as the number three seed in Wesco. Boys varsity tennis has finished second in Wesco and has headed down their path to the championship by competing in districts this last Monday and Tuesday. As for the two girl teams, soccer and volleyball, they have both finished fourth in Wesco and will make it into the post-season. Multiple cross-country athletes for both the boys and the girls team will be competing for a trophy. Post-season started for the boy's tennis team October 23-24, while the cross-country athletes begin on October 28, the volleyball and soccer teams start November 4.
Head down to Pop Keeney stadium to watch the Grizzly football team take on the Bothell Cougars in the their first playoff game Friday, November 3. Cheer on all the Grizzly teams and stay tuned for updates.