Girls Wrestling Team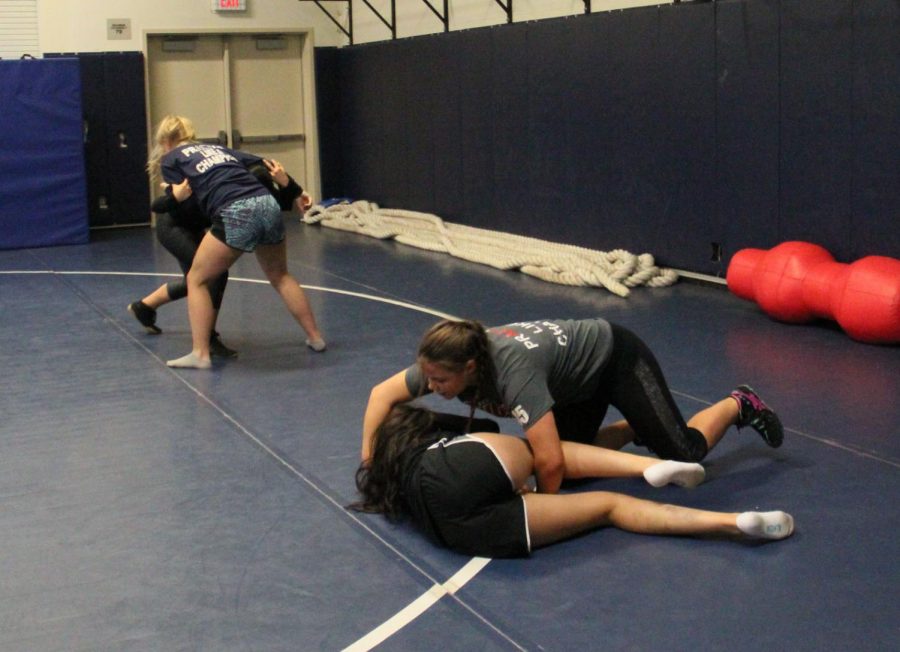 Last year, Kiley Hubby was the first girl to ever be a wrestler at GP with Cassy Vando as a manager. This year, they decided to start their own team and Vando decided to take up wrestling herself. They were repetitively told they were not enough or that it was a boy only sport, yet they persisted.
"I take pride in being a wrestler, even when people laugh at me or don't think I'm serious. Wrestlers come in all shapes and sizes," Vando said.
Hubby and Vando had to convince lots of girls to even consider the idea of joining the team. Even new students, like incoming freshmen girls, are not so keen on the concept. They have their own coach, uniforms, and practices. They don't rely on the boys wrestling team for anything.
These girls truly have dedication. Not many people will wake up at 5 a.m. to go to practice, especially on a non-student day for parent teacher conferences. They barely even stop for water breaks or to talk to each other.
With only a few girls on the team, they are trying to make a name for themselves by using social media platforms to promote themselves and their team. Their first meet is on Thursday, December 15 against Kamiak, and they have lots of preparation work to do before then, especially for the new girls who just started learning about wrestling.
They are not the first team in the area however, they are one of the last teams in the area to have a girl's wrestling team.
"All you need to be a wrestler is commitment, determination, and lots of drive. It doesn't matter if you're a boy or girl," Vando said.