Boys Lacrosse Season: Q&A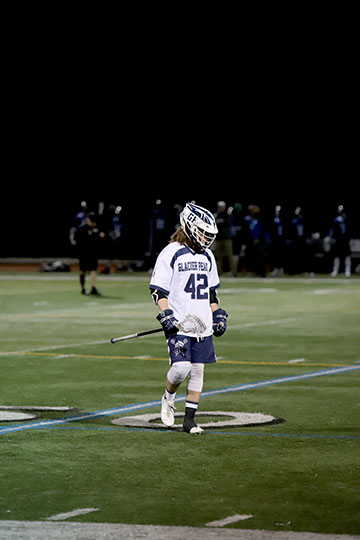 Hang on for a minute...we're trying to find some more stories you might like.
Glacier Peak added a club boys Lacrosse team. Before this, Lacrosse was run as a Snohomish club team and GP athletes played under the Snohomish name just as the girls still do. The boys GP Lacrosse team played nine games so far and have two more to play before going to playoffs. Once they get to playoffs there is three rounds they have to play in before making it to the state game. The team has an undefeated record of 9-0. In an interview with Caelan Briggs and Jackson Berg they were asked questions regarding their season.
Here is the Q & A with the players.
How is the season going and biggest accomplishment so far?
"Well we are undefeated, I would say our biggest accomplishment is putting at least 10 points up against every other team and kinda blowing them out," Caelan Briggs said.
"Overall the team is doing really well since we do have an undefeated record but I think we could work a little better as a team sometimes because we don't talk enough on the field but overall we are doing a lot better than I thought we would considering half our team is freshman and my biggest accomplishment so far this season is I got a game ball," Jackson Berg said.
What was the best game so far this season?
"18-3 or 15-3 versus Meadowdale and then probably played our best against Kamiak or Jackson in terms of controlling the ball and working together," Briggs said.
"Our best game was against Kamiak it was a close game and they were definitely the best team we have played, we had to come together as a team for that game," Berg said.
How do you like playing with your teammates?
"It's alright, there are a couple players that are selfish players and they can all get annoying at times but I love playing with them."  Briggs said.
"I really like it actually. I thought it was going to be a difficult season because half our varsity squad is freshman as well but it hasn't been bad," Berg said.
What motivates you or pushes you to keep playing lacrosse?
"It is a fun sport and I just like playing it,"  Briggs said
"5th year playing I enjoy lacrosse just because it is a fun and difficult sport to do good for keeping me in shape and the accomplishment of finishing out your season year," Berg said.