Lacking Sportsmanship in the Stands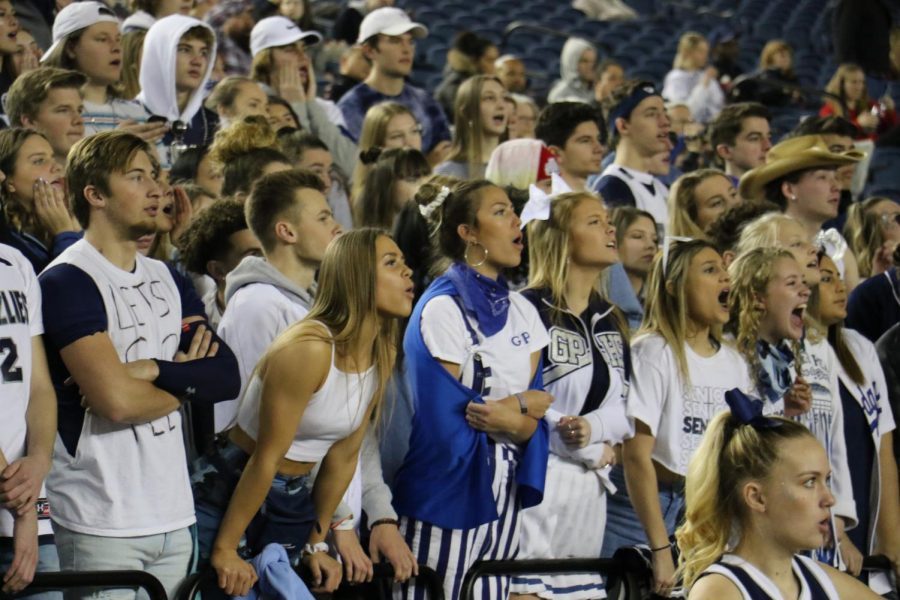 At the end of February and the beginning of March, the  girls and boys basketball teams got the opportunity to compete in The Hardwood Classic, state playoffs at the Tacoma Dome. Many students, dressed in blue and white, traveled all the way down to the Dome to cheer on the teams, including myself.
While we were standing in the bleachers I was disappointed by the rude things people were saying. In my opinion, being respectful and kind towards the other team and other people creates a positive atmosphere and makes the game more enjoyable.
In the beginning of the year, Mr. Bender teaches us about sportsmanship and how to respect the other team. During games, we shout and cheer, showing our grizzly pride. Sometimes when we are on defense, we even scream, make sounds or count down to try and get the other team distracted but we never boo at them or verbally attack the team or the players, or at least I thought.
At one of the state games I attended, I heard grizzly fans making comments on how a certain player on the other team look and acted like a "billy goat without the horns." The rest of the game they referred to that player as "Billy." Then they went on to bash the rest of the team.
Furthermore, while I was trying to take pictures a couple of old people yelled at me because they couldn't see. It wouldn't have mattered if they asked politely but they rudely told me that I had to move. They then went on to complain about the crowds of high schoolers. What did they expect coming to a high school basketball competition? I tried to ignore their rude behavior during the second half of the game but it still made the game a less enjoyable.
The next time you are at a high school event, be kind and respectful of the other team and other people, so that everyone can enjoy the game, win or lose.