Kraken Stanley Cup Chase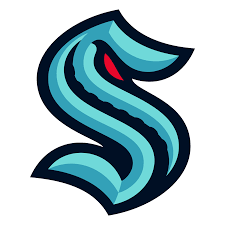 As the Kraken move on from their 1st round win against the Colorado Avalanche, they look forward to battling the Dallas Stars in the 2nd round. The Dallas Stars have a few power houses and veterans such as Joe Pavelski and Tyler Seguin; in order to secure a win, the Kraken will have to do what they did against Colorado and make sure they defend the net. Philipp Grubauer was amazing in net and helped in their 2-1 win over Colorado, but both teams have amazing goalies that will ultimately make a big difference in the game for both teams. Grubauer made a big difference in the 7-game series against the Colorado Avalanche, making the saves he needed to and helping the Kraken win game 7. "I think it will inevitably end up being a goalie battle and not so much an offense and defense game," AP biology teacher Brian Hill said.
The Kraken came out strong against the former Stanley Cup champions, the Colorado Avalanche, and showed that are a team that can play strong and battle back to defy all odds. For the Kraken to push forward, they need to prove their worth against Dallas this round. "I think the Kraken have a good chance against Dallas as long as they come out strong against them," Savannah Dammann said.
The Kraken didn't struggle with putting shots on Colorado's goalie, Alex Georgiev, which contributed heavily to the Kraken winning. The Dallas goalie is good, but as long as the Kraken get as many shots on net as they can, they will have a very good chance of beating Dallas. "I think the Kraken should work on getting as many shots as they can, so they have a higher chance of scoring on Dallas's goalie," Jesse Hall said.
The Kraken have a good chance of beating out the Dallas stars if they are able to shut down Dallas's goalie. Dallas is a solid team, But the Kraken can beat Dallas by putting pressure in the offensive zone and putting as many shots on net as possible.