Snowhere We'd Rather Be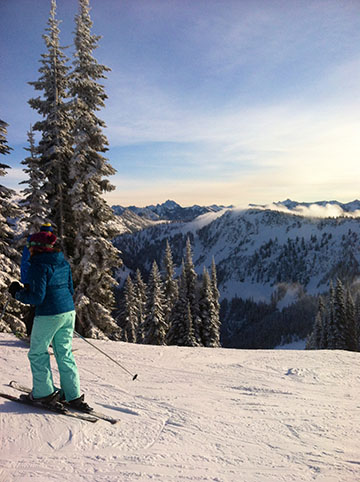 Grab your skis and snow boots because Steven Pass has officially opened for the season. On November 11th Stevens had their first heavy snowstorm and many are overjoyed to hear the news about the pass opening. Last year was one of Stevens's worst years yet, they had to close the slopes early because of the lack of snow. Every night the pass expects two to four inches of snow. They have about a total of nine feet and are expecting another five by this weekend.
A lot of students are hopeful that the winter season will be more abundant then last year. Some of our students have already traveled up to the pass to hit the slopes this season.
"The snow was super powdery and it was fun to be back skiing again," said Hannah Fadden,10 after spending the weekend at Stevens pass with her sister Bailey Fadden, 12.
Junior Grant Thiessen is passionate when it comes to his winter hobby. Thiessen has spent his past four winters gliding in the snow. "I love spending time with my friends especially because it's something we all love to do," he said.
Thiessen has already visited Stevens Pass five times this season and each time he said he advanced in his snowboarding tricks. He couldn't stress enough how good the snow is this winter.
Snowboarding and Skiing can be a great way to get together with your friends and the people you love. This winter break get together with some friends, grab some snow boots and hit the slopes.