A Smashing Winter Break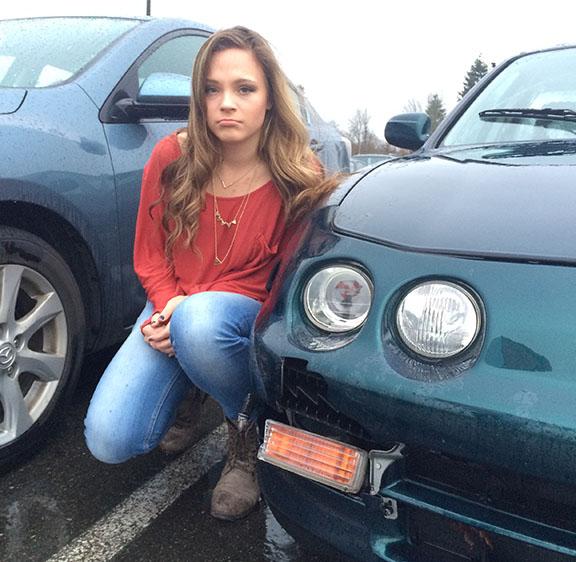 Senior Bailey Fadden's holiday vacation didn't go quite as planned. On January 3 Snohomish weather brought 1-2 inches of snow. That snow on January 4 froze into ice overnight which caused the road conditions to be slippery and dangerous. Before school started, Fadden knew that she would never make it down the steep hill that her house sits on top of without damaging her car.
"I told my dad that it was a bad idea for me to risk driving down the hill, but he told me to try anyway," she said. "As soon as I pressed on the gas I lost traction and started sliding down my street with no control." Fadden skidded about 30 feet down her slope before smashing into a tree and damaging the hood of her car. Luckily she wasn't hurt and could still make it to school although she was late.
In the USA there are over 200,000 vehicle accidents each year caused by ice and snow. Teen drivers are more at risk for these accidents because they have less driving experience and especially less experience driving in winter conditions. While not all accidents are fatal or cause injury it's still important to be safe and prepared when faced with icy roads.