The Trump Cabinet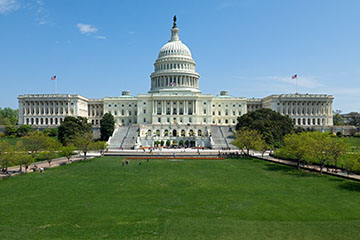 Tomorrow, the world will watch one of the most unprecedented political events of our time, the inauguration of Donald J. Trump as President. America has never seen such a controversial and in many ways inexperienced individual rise to become the leader of the free world. After the results came in late on November 8th and Trump was the victor, it left many people asking who he would appoint to his cabinet positions.
The cabinet of the president is one of the most important parts of the Executive Branch. A cabinet member is the head of a department like the Department of Education or the Department of State, along with 14 other positions. They are tasked with the role of advising the president on issues that their department deals with. Usually, they have some sort of specialization that qualifies them to serve in these roles. Trump has chosen some interesting people to serve in these positions.
One of the most controversial choices is Rex Tillerson, a former CEO of the oil giant Exxon Mobil, as Secretary of State. This position is a critical part of the administration because they deal with all foreign policy. Tillerson could be considered controversial because of his ties to Russia and its leader Vladimir Putin. Fred Ketchem, former Deputy Assistant Secretary of State, says that his nomination could be a risk.
"Having no prior government experience, his nomination came as a shock…being America's top diplomat means putting the country ahead of corporate or personal interests," he said.
On the other hand, Gabe DuPen, a Trump supporter, says he likes the idea of Tillerson as Secretary of State.
"I like the idea of having a business minded person as Secretary of State running the foreign policy of the US," he said.
Some other important appointees include Jeff Sessions for Attorney General, Gen. James Mattis for Secretary of Defense, and Steve Mnuchin for Secretary of the Treasury. Many hope these appointees will work out for the best and help guide Trump to do the best thing.