A Golden Moment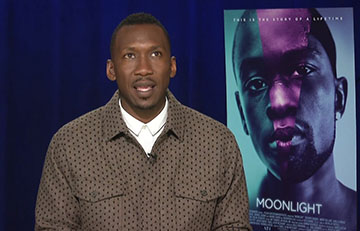 In a political environment that is becoming increasingly more divided and racist, it was a nice moment to see Mahershala Ali win Best Supporting Actor for "Moonlight". He became the first Muslim to win an Oscar at the 89th Academy Awards. It was particularly gratifying to see him break this barrier at a time when Muslims are being sent the message that they are somehow less. Ali has sent the message that you can do anything you set your mind to, no matter your religion, race, or gender. Ali's role in "Moonlight" was especially groundbreaking. Ali played Juan, a fatherly-figure to the young Chiron, a black and gay boy raised in the Florida projects. As Ali approached the podium with shock written on his face, he buttoned up his jacket.
"My grandmother would have wanted me to button up," Ali said.
He then went on to thank his teachers.
"I want to thank my teachers, my professors. One thing they consistently told me was that it wasn't about you. It's not about you, it's about these characters, you are a servant. You're in service to these stories and these characters," he said.
He also thanked his wife and daughter, who was born four days ago. May she live in a world where her father's breakthrough is the norm, instead of the exception.