The BIG Absence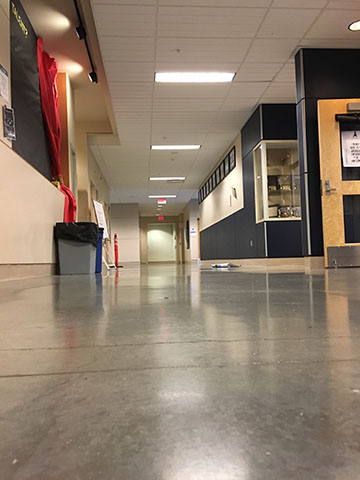 Elizabeth Schwartzhoff, Staff Writer
March 3, 2017
This week, the Varsity Boys and Girls basketball teams are going to state. They will be playing March 1 and March 2, then if they win, it will decide if they continue to play on Friday and Saturday. Since the basketball teams are going to the Tacoma Dome, many students plan to attend the games that are during the week on Wednesday and Thursday. Glacier Peak offered the students the option to take a rooter bus for thirteen dollars.
Due to many students going to attend the games, many students were not present at school. In addition, band and DECA were gone due to band playing at the Dome and DECA having nationals. The attendance office is filled with hundreds and hundreds of phone calls.
"Are you kidding me? We probably won't know the absence total till this afternoon plus the absences tomorrow," the attendance office said.
It's estimated that 700-800 students gone but we do not know the exact amount at this time. Despite the big absence, it is great seeing all the Glacier Peak students going to the Dome to support the basketball teams.