An Unforgettable Trip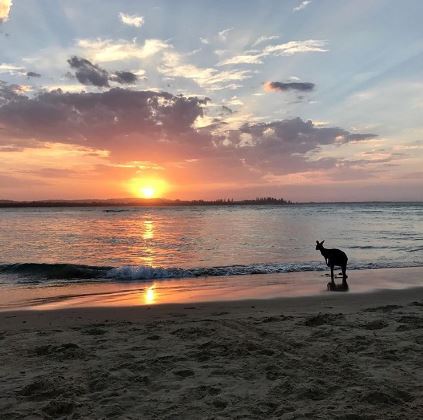 Junior Korynn Baird spent three weeks in Australia over winter break with her family friends Randy and Tiffany and their kids Emma, Genevieve, and Caitlin. They go every year and offered to take her with them this time.
"The best part of my trip was being able to learn the Australian culture and slang. I was able to make so many lifelong friends through this experience," Baird said.
Baird's friends wanted to show her how different the world is outside of Snohomish. While in Sydney, they visited six beaches and experienced things that Korynn will remember her whole life. The beaches they visited were Manly, Palm Beach, Bilgola, Fairlight, Queenscliff, and New Castle.
"The things I did there are memories that I will never forget. I went camping at South West Rocks, abseiled down cliffs, swam in the ocean, learned how to surf, watched the new year's fireworks show off of the Sydney Harbor Bridge, visited the Sydney Opera House and the Sydney Botanical Garden. The worst part of the trip was having to fly 16 hours back home and leaving all of my new friends. I feel as though I will never be completely home again because part of my heart will always be in Australia," she said.
She also says she wants to go back there as soon as she possibly can.