Goodbye Eurotour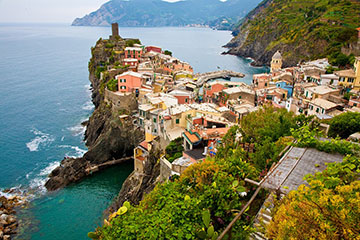 Hang on for a minute...we're trying to find some more stories you might like.
Mr. Parker ran Eurotour for 26 years before stopping leading trips. The experience were always varied except for the staple stops in Cinque Terre in Italy, Sienna, and a mountain hostel in Switzerland that only let his groups stay there. He started the program while at the Freshman Campus and then carried it to Snohomish High School, and then Glacier Peak when it opened, including students from both schools.
After all that time of running the tours, Mr. Parker decided to stop doing Eurotour because, among other reasons, their was a lot of liability involved. One instance occurred several years ago, when around 20 students drank alcohol while on the trip. They agreed to not drink and their parents said that they wouldn't, and only half of them paid their fine.
"If you can't get the parents to back you up, what's the point? I was sticking my neck out there and they knew that," Parker said.
"I got tired of carrying the liability nothing had gone seriously wrong on the trips for forever and ever, but there's always the possibility that it could, and people are super sue-happy these days, so the possibility was out there that I could lose everything by having something go wrong that was out of my control," Parker said.
Another problem was the attitude that the students had during the trips.
"My children got tired of the kids going on the trip not appreciating it enough," Parker said.
For students who still want to go on a trip like the Eurotour, there are teachers who are willing to take students on trips through programs like EF Educational Tours. But the official tour through GP is finished.
"They overcharge, and the experience is more regimented than ours; the places they go to are pretty regular," Parker said.