What To Do This December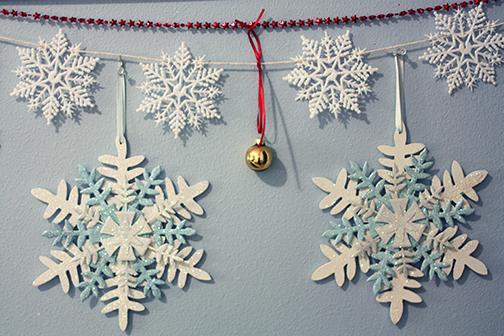 Hang on for a minute...we're trying to find some more stories you might like.
November through January is a busy time of year, it's the holiday season! With holiday cheer and love in the air, what better to do than spend time with family and friends? Most families have traditions that they participate in each year, picking out ornaments, or chopping down a Christmas tree. When looking for something to do, it can be hard to find an activity at a reasonable price. These are three fun holiday activities that won't break the bank.
The Gingerbread Village at the Sheraton Hotel in Seattle. This year is it's 25th anniversary, so the year's theme is 25 Years of Cheer: A Celebration of Seattle. Architecture firms, master builders and Sheraton Seattle Culinary teams have made the city out of gingerbread, including the water front. The event is free, but donations go to Juvenile Diabetes Research Foundation.
Tuesday, Nov. 21st through Monday, Jan 1st,
Monday-Thursday 6:30 AM-11:30 PM
Friday 6:30 AM-12:30 AM
Saturday 8 AM-12:30 AM
Sunday 8 AM-11:30 PM
City Centre 1420 Fifth Avenue, Ste 450 Seattle, WA 98101
Lights of Christmas at Warm Beach Camp in Stanwood, Washington has over 15 acres of attractions, activities, lights and food. Over 1 million lights are set up across the camp to bring holiday joy It can also be fun for kids because of all of the animals and Bruce the Spruce, a "talking" Christmas tree.
Tickets are $16
Nov. 30 -Dec. 3, 7-10, 14-17, 19-23, 26-30
Open 5-10 PM each night
20800 Marine Dr, Stanwood, WA 98292
Snowflake Lane is a holiday parade and show right in the middle of the street in Bellevue. With parade floats, delightful music, bright lights, dancers and drummers in the street, and all of your favorite characters. They also release fake snow every night, making it a show you won't want to miss. It's also great that it's free.
Every night Nov. 24-Dec. 24
Starts at 7 PM, lasts about 25 minutes
NE 4th to NE 8th streets in Downtown Bellevue, viewers can stand on the sidewalks next to Lincoln Square and Bellvue Square.