Single Valentine's Day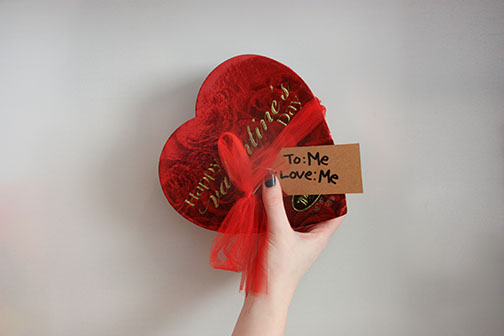 Chocolates, roses, hearts and love that is the typical thought of valentine's day. But if your single it's a different story. In the movies the boy gets the girl all the chocolates and thoughtful gifts. In reality, a lot of us are single. We most likely sit at home and eat some chocolates we got for ourselves. Maybe you will watch a cheesy romantic movie alone or just spend some time to yourself.
"On Valentine's Day I will most likely eat a box of chocolates my mom got for me and cuddly with my cats, Josie and Jax. Valentine's Day is over rated, it was super fun in elementary school giving out candy but now when I don't have a boy friend it just another day to spend eating chocolate," said Isa Vennes.
Valentines Day is just a day to show love it can be for everyone like you used to do in elementary school. Remember making boxes and handing out valentines to all your classmates.
"I guess that on Valentine's Day I will eat some chocolate, watch a movie or TV show, hangout with friends who are also single, defiantly make chocolate covered strawberries and other yummy food. I think it's a good day no matter what because you can celebrate love, either with your boyfriend or girlfriend or with yourself. And it's also a day to show others that you care and love them," Angelina Offin said.
This Valentine's Day you can make it a day to love yourself. Just relax and pamper yourself if you don't have that special someone.
"On Valentine's Day I will do a nice face mask, maybe paint my nails and relax and watching a movie and spend time for myself," said Abby Tutton.
Remember Valentine's Day can be a great day even if you are solo!