Morgan Wallen Cancelled?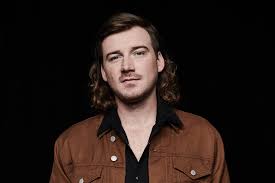 Morgan Wallen popular country music artist and loved by many students in our school, has had another huge scandal over the first weekend in February. He was filmed using a racist slur while outside his house drunk and stumbling. The video, which was released by TMZ was filmed by his neighbors who were disturbed that evening. The following Monday morning Wallen's music labels and career started to fall. He was taken off radios and streaming services, as well as taken of Spotifiy's Top 50 Country Songs playlist. Wallen was pulled off radios and Cumulus was the first to pull him, putting a massive blow into his career especially for his latest album Dangerous has been flooding the music scene as of late. Wallen is no newcomer to discrepancies however after scene partying with girls and making out with them in videos. He almost lost his chance to perform on popular comedy show SNL due to his actions and not following COVID-19 guidelines. However, do our students feel as if he should be cancelled or does everyone make mistakes? And what constitutes as a mistake or a career ending moment?
Avery Carpenter commented after hearing the news that, "I loved Morgan Wallen and his music, but I am extremely disappointed at his actions. Using racial slurs even in the comfort of your own home, is extremely disrespectful and should not be a part of your vocabulary, sober or not. I am glad radio stations, and his record label took immediate action and I hope from the situation that he will learn. I also think as big as the mistake he made, I think it is unfair that people like Jennifer Lopez, Justin Bieber, Eminem, etc. have used that same racial slur in the past and gotten no backlash at all. Like I said I hope he can learn from his mistake and continued with his career."
"I think Spotify did the right thing by taking his music off their platform, but I think other platforms should as well. I do not think anybody who is that ignorant should be continuing to be giving a platform that he has. He needs to be held accountable and people need to know that no matter how successful or rich you are you cannot get away with racism." Said Maya Erling, about the ordeal.
One student and avid Wallen listener, Trevor Meldrom stated "What he did was not acceptable at all, intoxicated or not, that kind of vocabulary should not be used by anyone no matter the circumstances. And as much as I love his music, he has not been making the smartest decisions, at the start of December he almost lost his chance on SNL too bad decision-making of going out to parties and breaking covid-19 line that the SNL gave to him. now for me, I do believe nobody is perfect in everybody makes mistakes and I do genuinely believe in second chances if you understand what you did wrong and try to make it right. I do think it is very tough to be a celebrity of any kind because you are being judged anywhere and anytime. Any decision you make as an influencer or celebrity will be publicized on a scale much larger than any one of us can imagine. I believe what he did was very wrong but if he confesses to his mess up it does not make it perfect, but it shows he understands but he did wrong and that all is what you can ask for."
Students feel disappointed and conflicted over the star country musician. When a role model to most decides to make poor decisions, it is hard to keep looking up to them, when a star makes those decisions, they still should be held responsible. Racism is not acceptable no matter how famous or wealthy someone is and everyone should be held to the same standard.