National Hobby Month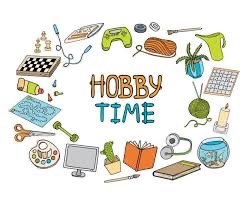 January, a month full of new beginnings, resolutions, and hobbies. Which makes the first month of the year a perfect candidate for the title of "National hobby month" and the students of Glacier Peak have a wide array of hobbies that they enjoy in their free time. 
"I actually learned to crotchet in my crafts class with Mrs. Francesconi. It was super fun, so I bought supplies of my own and started some projects," Junior Natalie Bauman said. "I don't have that many projects since this is a newer hobby, but so far I've made some flower bookmarks for my friends, a scarf and am currently working on a granny square blanket." 
Some students like Brent Yew, class of 2024 have multiple hobbies. Brent enjoys listening to music and exploring all the genres as well as playing video games. "My favorite music genre is indie pop but, I also listen to a lot of R&B and rock. Laufey, Coin and Joji are my top three artists and three song recommendations I have for people are Backseat by Peter Sun, Say that you're mine by Valentine and JSO. As well as Paresthesia by Elderly-Eyes." he said when talking about his hobby of listening to music. As for video games "I mainly play soul-like games ("Elden Ring" and "Thymesia"), and first or third person shooter games like "Titanfall 2" and "Warframe" a game I'd like to play is Atomic Heart," Yew said. Video games can be a great way for teenagers to socialize with other kids even if they're in various places because of online gaming. "Normally I play solo but occasionally I'll play with my friends," Yew said.
Other students at Glacier Peak also enjoy similar hobbies. Kennedy Brewer, Taylor McDonald and Peyton Chin also all enjoy hobbies like Natalie with an interest in art or crocheting. Some of the hobbies are wildly different though, with kids naming lifting, playing tennis, baseball, and basketball.