Students Thoughts on Going Back to School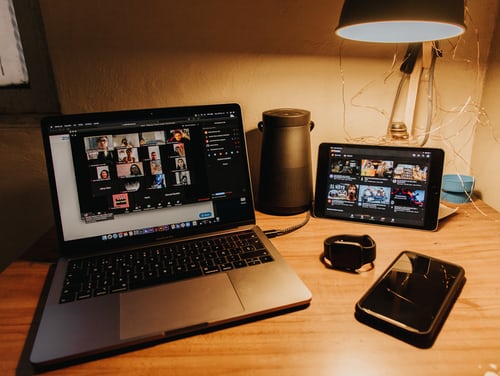 Students have not been back to the classroom since March 13, 2020. After almost a year of either no classes or remote learning, students express mixed feelings about returning to in-person school. There are many things to take into consideration for both students and parents. While students want to return so they can see their friends, there can be some concern for their safety.
"I guess I would love to go back to be able to see my friends and be on a schedule again, but it is probably for the best we don't go back to ensure our safety," Senior Peyton Beffert said.
While friends and safety are common concerns, motivation and quality of learning are things students think about as well.
"I miss waking up early, having a routine, getting to and from school. Staring at a screen all morning and working in isolation is not my favorite. I have lost a lot of my motivation to get my work done and I know that wouldn't be the case if I was back at school in-person." Angel Vasquez said. Despite these feelings, "it is probably for the best we don't go back to ensure our safety," Vasquez said.
Some students feel strongly that we should not return to school.
"I feel it would be too dangerous. I would play it more on the safe side. Would you want to take on a rabbit or a tiger? You'd chose rabbit because it's the safer option," Jacob Beck said.
If we are given the opportunity to return to school, students and their parents will have to weigh the pros and cons of being back with their friends, the quality of their education, and their safety. It's a decision that each individual will have to make based on their personal feelings.