AirPods Review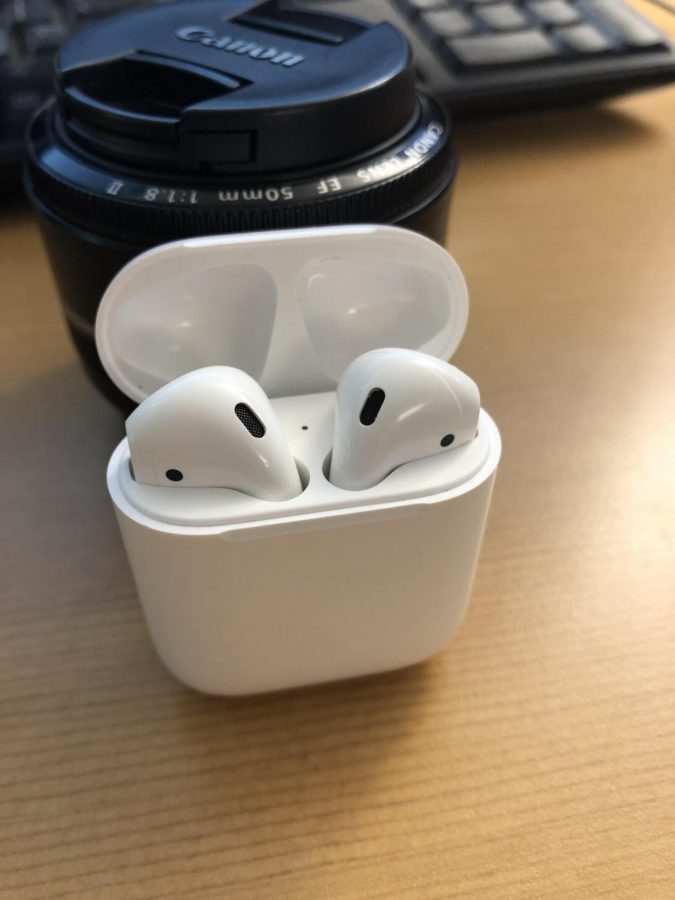 Apple released the $159 AirPods in late 2016. However, this past Christmas they have become more popular than ever, becoming one of the most bought Christmas gifts of 2018. With this, memes came flooding in on social media making fun of non AirPods owners. The most popular ones being, "Sorry, I don't speak broke" and "I can't even hear you, cause you're broke." On Christmas day, AirPods were trending on Twitter.
Currently, the average rating is 4.8/5 stars out of 34,785 reviews from Best Buy, Walmart, Target, and more. From personal use, I watched countless review videos and was hesitant in buying them because of their price. Once I received them, my EarPods became a thing of the past. AirPods have become so convenient as I just put them in my pocket or on my lanyard with the help of a case.
From someone who listens to music the entire school day and more, I only charge the actual case once every few days. Tangled wires are no longer an issue, you just pop them in and they automatically connect without going through the Bluetooth process of other wireless headphones.
Since the newer iPhones don't have the traditional headphone jack, AirPods make it so I can charge my phone and listen to music or watch movies at the same time. This has come in very handy during road trips as I can watch my shows and charge my phone without bothering anyone else in the car. AirPods can also connect to Apple Watches, which is convenient as I can change the volume, pause, change songs, and do so much more on it. I can go on runs without my phone as the AirPods can directly connect to my Apple Watch and play the downloaded songs on it.
One thing to take into consideration is the fit. Some people have complained that Apple EarPods don't fit in their ear comfortably. AirPods are the same shape, so if your EarPods don't fit, it is given that AirPods will not fit either. Since these are truly wireless, if you happen to drop them or if one falls out of your ear, it will be hard to find. The case, nor the AirPods have any tracking device so you'll have to find them the old fashioned way if you lose them.
If you have been considering AirPods as a future purchase, I believe it is worth the money if you are someone who is an every day headphone user. The convenience and its accessibility is its biggest buying point.